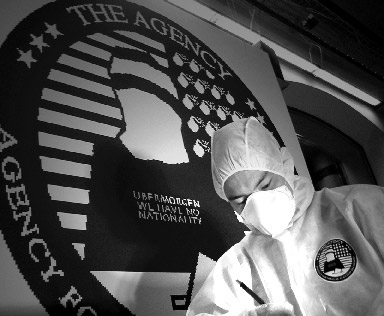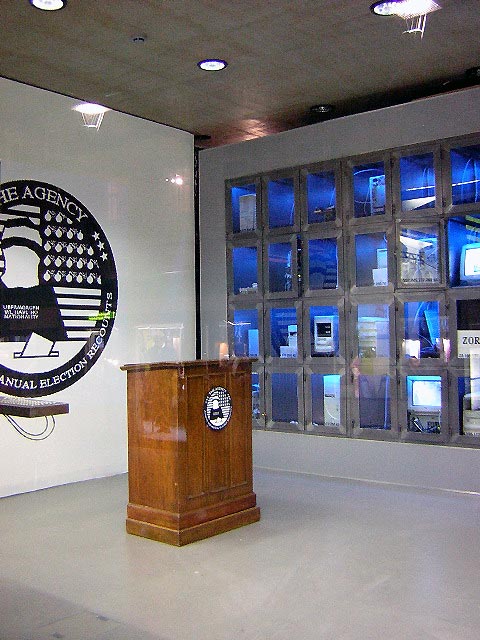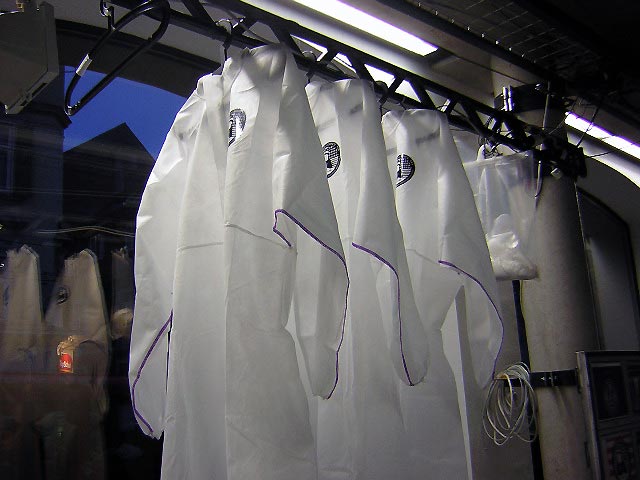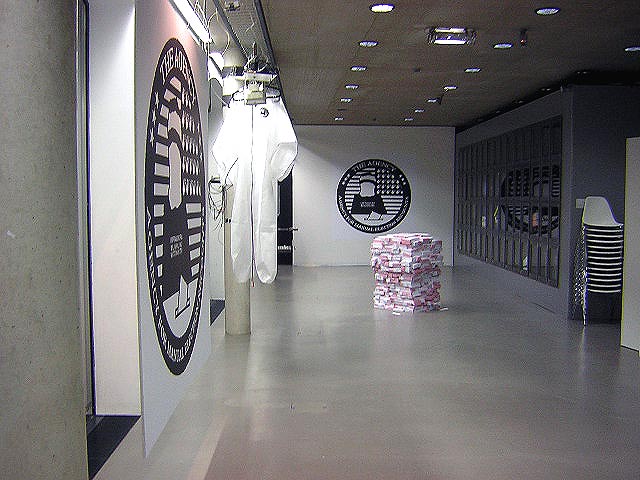 Link[s] internal:

Seal
Carpet
Sculpture
Computer
Drawings
Press

Link[s] external:
*THE*AGENCY
Kunsthaus Graz
medien.KUNSTLABOR
Projects

*THE*AGENCY* for manual election recount, 2004
by UBERMORGEN.COM

Kunsthaus Graz, median.KUNSTLABOR

mixed media exhibition & performance

A concept exhibition about democracy, the U.S. of A. and their form of democracy, their elections, ballots & election machines, power of government and media terror. The austrian-swiss-american artist group exhibits computer works, Seals, drawings, a carpet, a paper sculpture, collage and an installation, as well as two performances during the exhibition nov 2 - nov 30, 2004.

*THE*AGENCY* was curated by Franz Xaver, director of medien.KUNSTLABOR.
Performances: Two days after Election Day, on November 4 2004, visitors of the gallery could buy and cast 46 votes (overseas absentee ballots) for the state of Florida. The performance series and the exhibition featured the sale of actual florida absentee voting ballots and a manual RECOUNT of digitally casted Miami-Dade county votes