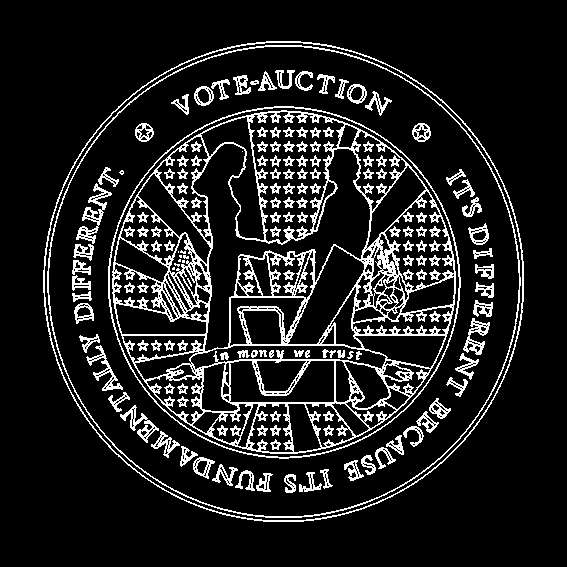 Link[s] internal:

Projects

Seal Large

Lentos Linz 2005

Link[s] external:
Seals

Title:

[V]ote-auction Seal
2000

voteauctionseal.gif
490x490 pixel

Oil on Canvas, 180x180cm, 2003
Digitalprint on Canvas, 210x210x6,5cm, 2005
Digitalprint on Canvas, 200x200x3cm, 2006

Author: UBERMORGEN.COM


Governemental, institutional "logos". They carry much weight and more information than a logo. Each "UBERMORGEN.COM" project is supported by such a [F]original Seal.
The graphics illustrate the almost sceletal remains of governemental power in the form of a seal. The raw and rough quality of the seals finally stand in contrast to the visually soft "spoken" approach of the [U.S.] government and its institutions in dealing with media, war and reality.